Protect a Bed | AllerZip Smooth Bolster Protector
Allerzip Smooth Bolster Protector
The Smooth surface is waterproof and stainproof, featuring our innovative Miracle Membrane with the Total Heat Transference Formula. Liquids and stains stay out, yet the state-of-the-art Allerzip Pillow Protector remains breathable and comfortable.

Available Sizes
Washing Instructions :
Please wash and tumble dry the protector before using it for the first time as this softens the product, improves the flexibility and eliminates any packaging odours.
Washing :
1. Please do NOT use any bleach, bleach alternatives, non-chlorine bleach or any bleach by-products in the detergent, as this will destroy the polyurethane lining.
2. The Protector can be washed in hot water.
3. Please do NOT dry clean.
Drying :
1. Please dry together with some other bed linen or towels. The protector can be tumble dried on a medium heat for about 40 minutes (longer if needed - depending on your dryer)
2. Careful drying will prevent blistering of the lining. If blisters do form from overheating of the dryer, please discontinue using the protector, as these blisters will split open and lead to the protector leaking.

AllerZip® Smooth:
· Do not dry clean
· Do not bleach
· Machine wash hot
· Tumble dry medium
· Do not iron
· Close zipper for washing
Our Two Years manufacturer's Warranty:
2 Year Manufacturer's warranty against defects in workmanship or materials only.Warranty limited to the Protect-A-Bed® product.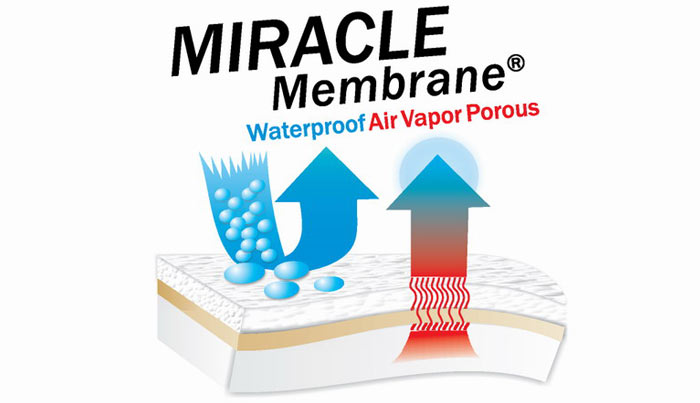 Equipped with a zipper anti bedbugs, contains 2 pieces of waterproof and protective bolsters anti mite allergy.

Price (includes 2 pcs) : Rp. 595.000,-